Known for its abundance of health benefits, apple cider vinegar is one of the most versatile natural remedies. Studies show the active ingredients in apple cider vinegar can lower the risk of heart disease, limit the likelihood of diabetes, help to prevent cancer and even impact hard-to-lose weight.
Though the taste can be a bit off-putting, incorporating apple cider vinegar into your daily routine promotes healthy, drug-free weight loss. Depending on the body's chemistry, a tablespoon a day could be a subtle boost or a big difference.

About Apple Cider Vinegar
Apple cider vinegar's active ingredient is pectin, a natural fiber found in many fruits. Though it is not a probiotic, apple cider vinegar has similar properties. That's because it's a prebiotic, which feeds good bacteria already in our system.
Apple cider vinegar is made from crushed, fermented apples. During the fermentation process, bacteria turn the fermented alcohol base into acetic acid. Acetic acid helps to break down food and improve digestion.
Pectin in apples promotes healthy digestion by encouraging the growth of good bacteria, whereas probiotics are the good bacteria. When ingested, apple cider vinegar helps to relieve gastrointestinal blockages.
Weight Loss Benefits of Apple Cider Vinegar
Though some see apple cider vinegar as a baseless trend, its weight loss benefits have been supported by numerous scientific studies.
In 2009, the peer-reviewed Bioscience, Biotechnology and Biochemistry journal published a study illustrating two tablespoons of vinegar led to a thinner waist and lower blood triglycerides. Those who used 1 tablespoon or apple cider vinegar lost 2.6 pounds, while those who took 2 tablespoons lost 3.7 pounds.
Research has also provided insight into how the properties in apple cider vinegar support weight loss, too. Data takeaways show apple cider vinegar maintains stable blood sugar levels, satiates the appetite, accelerates fat burn and detoxifies the body.
Blood sugar maintenance
An article published in the journal Diabetes Care shows apple cider vinegar improves insulin sensitivity and lowers blood glucose responses when you consume high carb meals. For example, when eating 50 grams of white bread, your blood sugar is lowered by 34 percent.
Additionally, consuming 2 tablespoons of apple cider vinegar before bed can cut fasting blood sugars by 4 percent, according to another study published in Diabetes Care. Blood sugar regulation helps to reduce the risk for pre-diabetics, and lessen symptoms for those with diabetes. Blood sugar maintenance results in a more balanced system of glucose processing, resulting in a weight change.
Appetite suppression
Because apple cider vinegar makes you feel fuller, it can suppress appetite and therefore have a positive impact on weight loss. The key ingredient, acetic acid, is responsible for the satisfaction.
In 2005, a study published in the European Journal of Clinical Nutrition illustrated that apple cider vinegar could produce a satiating effect. When a group of individuals ate bread combined with apple cider vinegar, they felt fuller than those who just ate bread. This leads to eating fewer calories, which inadvertently leads to weight loss.
Fat accumulation
The enzymes in apple cider vinegar activate the metabolic processes. When apple cider vinegar is introduced to the body, it speeds the rate of body fat burning.
In 2009, a Japanese study of rats saw that apple cider vinegar's acetic acid stops the accumulation of fat. However, the results have not been recreated in humans.
Detoxification
Apple cider vinegar's properties are able to flush out toxic elements by binding to waste. Through bowel movements, the vinegar helps to remove cholesterol and other toxins from the body. Like any detox, a cleanse can improve functioning in all areas.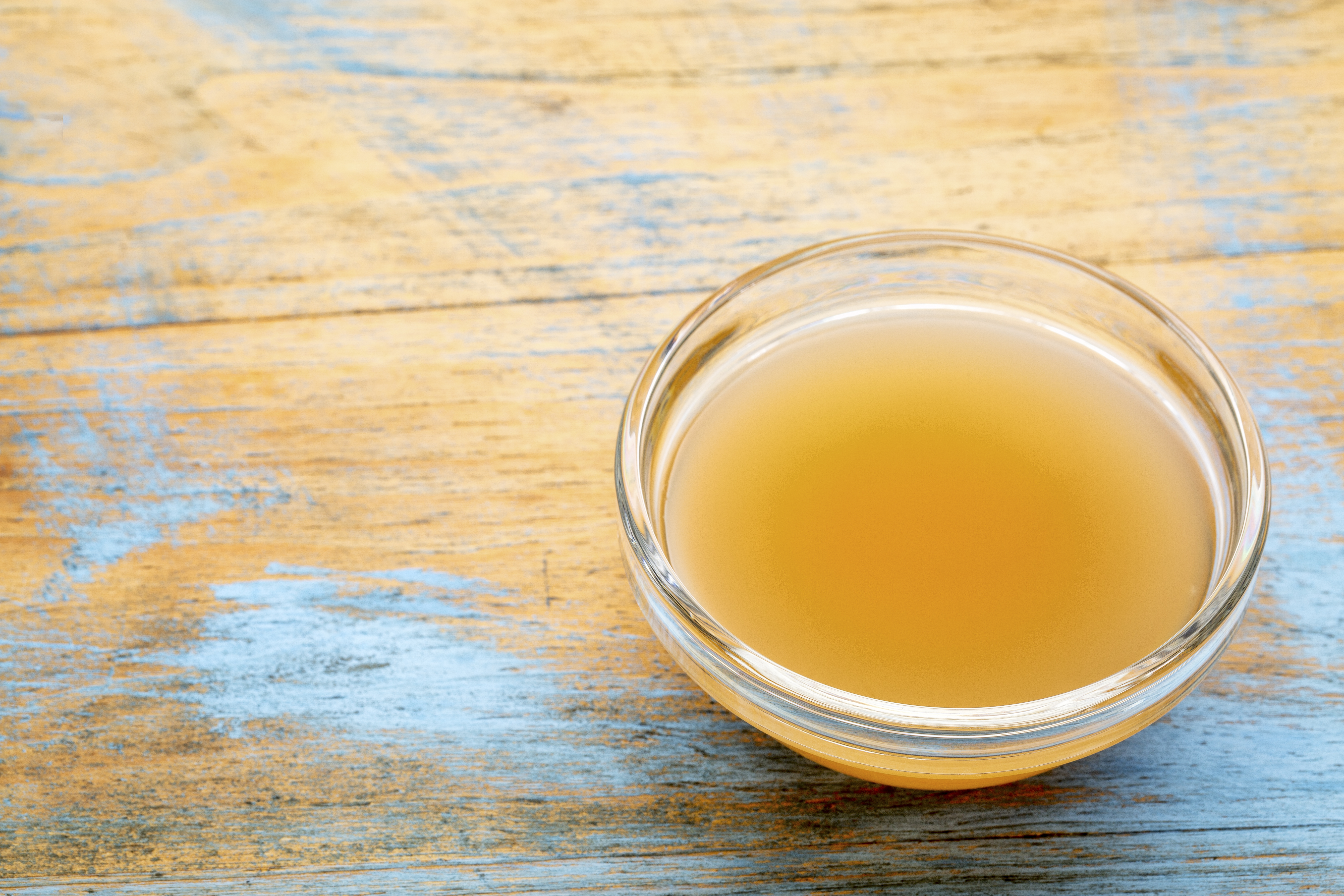 How To Use Apple Cider Vinegar
Raw | Unfiltered | Unprocessed | Organic
Weight issues cause serious chronic health problems, and when more than two-thirds of Americans are obese or overweight, a natural remedy is needed. Apple cider vinegar may be a good product to experiment with.
Despite its benefits, apple cider vinegar is a potent substance–and bitter one.
Starting small and increasing your consumption of apple cider vinegar is smart, as it may weigh heavy on a sensitive stomach. One teaspoon a day is solid, perhaps with a squeeze of lemon or a spoonful of honey to soften the taste.
Apple cider vinegar is not only used to cure existing ailments, but it's also employed as a preventative elixir. It's beneficial for people with pre-diabetes, or those who'd like to drop a few pounds. However, if you're looking to improve overall wellness, apple cider vinegar should be combined with diet and exercise. Learn more about 2016's top-rated diets.

CitizensReport.org is a watchdog alerting American consumers about health and safety hazards.

Latest posts by CitizensReport (see all)