Sugar is a sweet, soluble chemical found in candies, cookies and fruits. Though all sugars are composed of the same chemicals, there's a big difference in how the source of sugar may impact your body. A cookie—no matter how delicious—doesn't have the same kind of nutrients as a piece of fruit.
As a simple carbohydrate, sugar is converted into energy by the metabolism. Even though there may be the same amount of sugar in each product, natural and processed sugar sources come with unique health effects.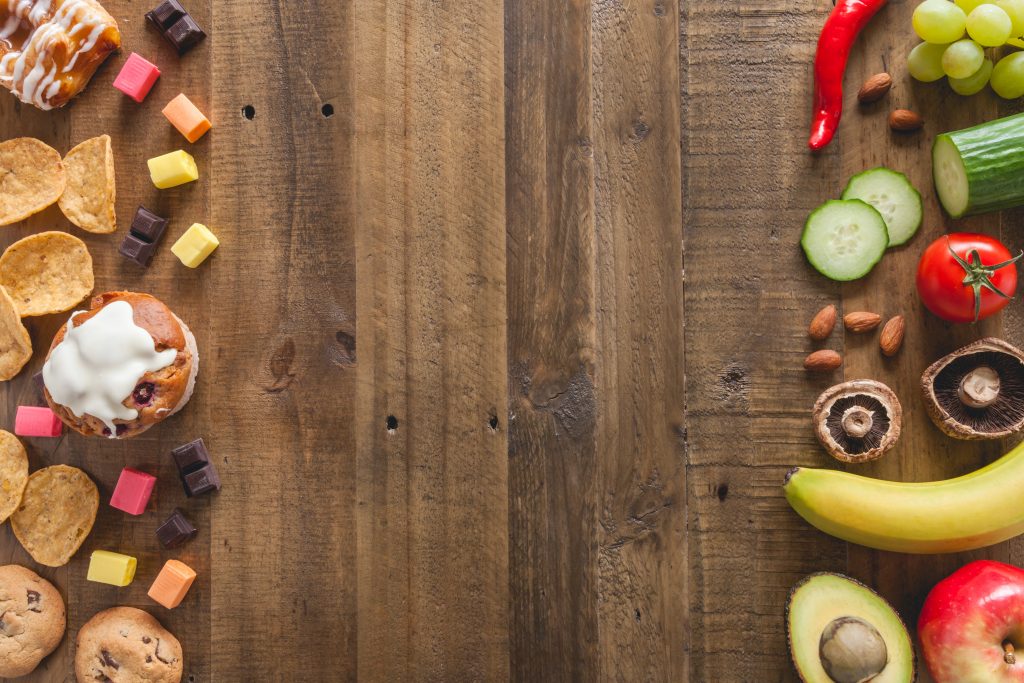 Processed Food, Added Sugar: Avoid Your Candy
Do you have a sweet tooth? If so, you might be getting your sugar from the wrong sources. Processed foods contain added sugars, which can be found in cookies, candies, juice, soda and even tomato sauce. It's important to minimize your consumption of processed foods and added sugars, because they can come with negative health effects.
Added sugars are found in processed foods. Added sugars are used in approximately 75 percent of packaged U.S. food products. These processed products add unnecessary calories and offer little benefit to the consumer. 
Addiction to unhealthy, sugar-laden products has been illustrated in numerous studies. Researchers have compared sugar to drug addiction, illustrating that sugar cravings can be more powerful than cocaine. 
Nutrient density is often lacking in processed foods. That's because synthetic sugars are industrialized and stripped of minerals to produce the potent sweetness.
Chronic disease has been linked to sugar consumption. Over time, research shows the consumption of sugar can contribute to the development of issues like cardiovascular disease, fatty liver disease, hypertension, Type 2 diabetes, obesity and kidney disease. 
Organic Food, Natural Sugar: Eat Your Fruit
Natural sugars are found in organic foods, like bananas, apples, kiwis and more. These and other fruits should have a regular place on your plate, as the recommended amount of daily fruit intake is at least 1½ cups for adults. However, a Centers for Disease Control and Prevention report showed 76 percent of Americans aren't consuming the recommended amount of fruit. 
Natural sugars, found in fruits, are low in calories. In addition to being a guilt-free snack, natural, sweet fruits offer a tasty boost along with numerous health benefits.
Nutrient contents are high in organic foods because fruit that contain natural sugars also contain other vitamins and minerals. For example, blueberries alone can provide phosphorous, calcium, magnesium, manganese, zinc and vitamin K.
Disease reduction has been linked to daily consumption of fruit. The World Health Organization asserts that fruit can help to reduce the risk of chronic disease, like cancers, heart disease and stroke, whereas foods with added sugars may cause adverse health conditions.
Weight control is another benefit of fruit, according to studies. Research shows that fruit's antioxidants can help to maintain metabolic functioning. One study illustrated that daily consumption of fruit can lead to losing a half-pound over four years.
Next time you reach for a piece of candy, a sugary dessert or another processed item, you may want to pick up a piece of fruit instead. According to researchers, your body will thank you later.

CitizensReport.org is a watchdog alerting American consumers about health and safety hazards.

Latest posts by CitizensReport (see all)