1.4 million Americans are diagnosed with diabetes every year. For newly diagnosed patients, blood sugar testing with glucose meters may seem daunting. 
Though it requires an intentional effort, properly managing diabetes is key to staying healthy and avoiding complications that can be caused by the disease, such as nerve damage, Alzheimer's or poor blood flow. 
Regulated by the Food and Drug Administration (FDA), glucose meters allow diabetes patients to measure the amount of glucose in their blood. The medical devices alert patients to dangerously high glucose and provide information on how certain foods and physical activities affect sugar levels.
Glucose meters and test strips can be life-saving, so making sure diabetes management equipment functions properly is essential.  Here are some FDA tips for managing diabetes with glucose meters and test strips.  
Checklist For Blood Sugar Testing
Did you buy a new glucose meter and unused test strips?
When purchasing glucose meters and test strips, it's important to buy new, unused equipment. While some manufacturers attempt to markdown pre-owned glucose meters as an added incentive, the FDA urges patients to avoid secondhand strips altogether.
Though it isn't illegal to sell pre-owned test strips, the devices may have been improperly stored, tampered with or expired. Used test strips may also cause infection if blood particles are present. Additionally, some test strips may be imported from other countries, meaning they haven't been examined for U.S. quality standards.
"Pre-owned test strips can give incorrect results and may not be safe to use with your device," according to the agency. "So the U.S. Food and Drug Administration recommends that you do not buy or sell previously owned glucose test strips."
Did you read the instructions and quality check your device?
Each glucose meter comes with instructions, so it's important to review the package insert to understand how the device functions. The instructions also include information on how to use a control solution to be sure your meter is providing accurate results.
Patients are encouraged to test their equipment regularly. Specifics on how often to conduct the tests are included in the instruction manual.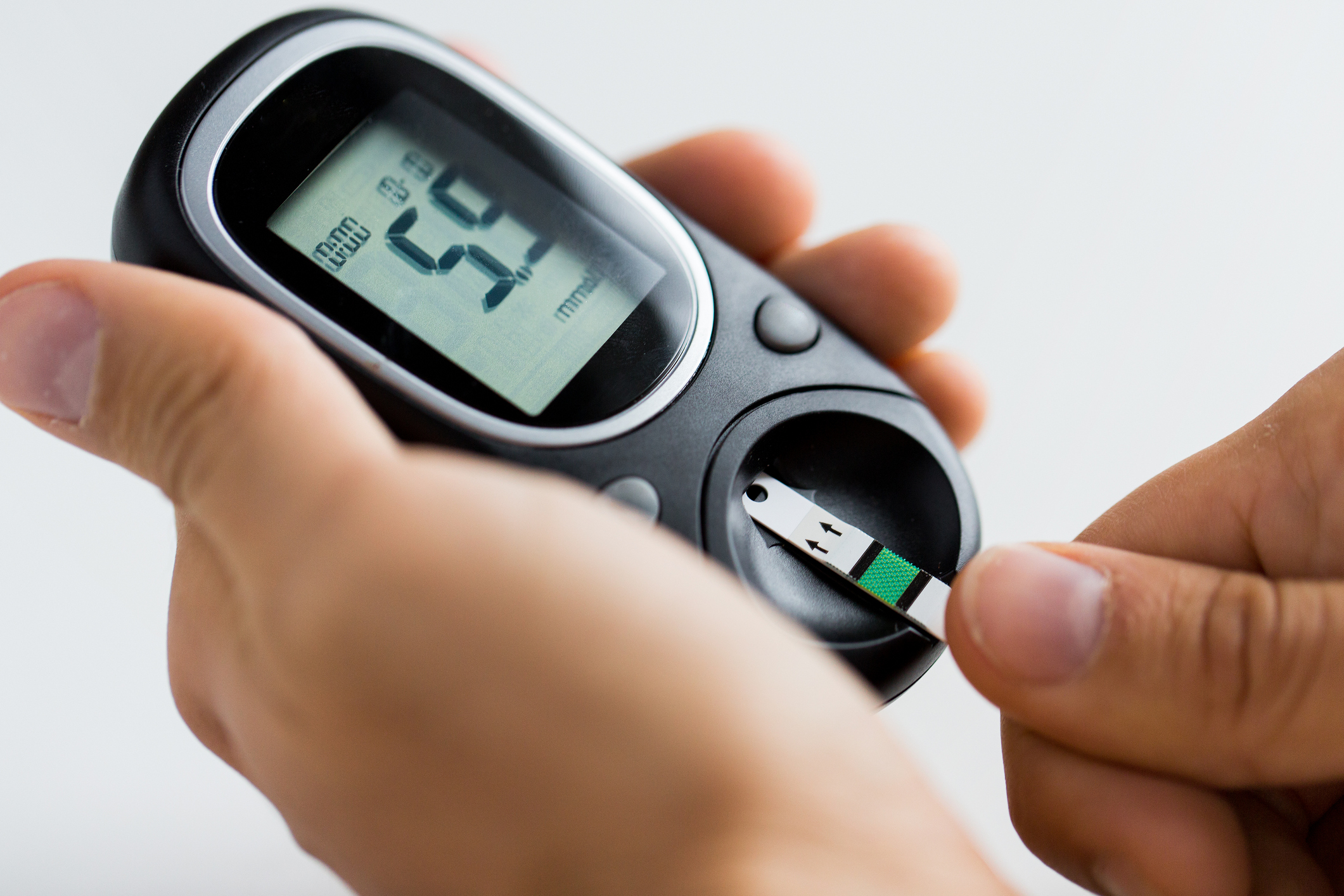 Do you understand how to test yourself and read the results?
Some test sites may give more accurate results than others. While patients can get a glucose reading from the forearm or palm, pricking the fingertip will provide the most accurate results. The fingertip gives the most immediate results, especially if glucose levels changed rapidly after eating or exercising.
Glucose meters may have different methods of displaying values. Some meters uses a "LO" and "HI" symbol to indicate the blood sugar level has exceeded beyond a number measurable by the device. Patients should familiarize themselves with the display of their individual meter to understand it's unique messaging. 
Do you clean and disinfect your glucose meter?
For some, blood sugar testing is required throughout the day. It's important to make sure glucose meters are clean and safe to use. Each meter will come with instructions on how to properly disinfect the equipment, and how often it should be cleaned. 
After reading the instructions, the FDA encourages patients to test themselves in front of their doctors to confirm the device has been used correctly. To make sure the device is working at its highest caliber, patients should go over the entire process of conducting a glucose level test, analyzing the results and then clean equipment with a physician.

CitizensReport.org is a watchdog alerting American consumers about health and safety hazards.

Latest posts by CitizensReport (see all)