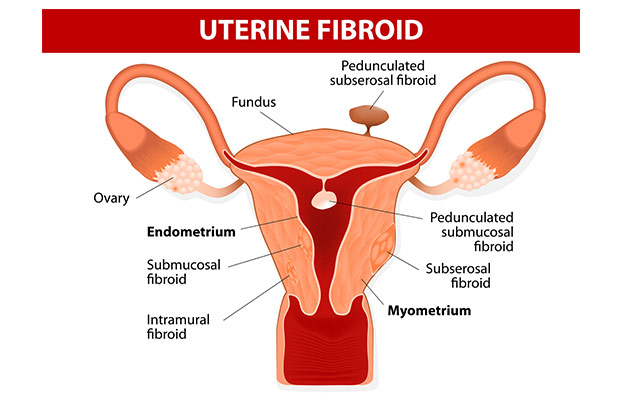 Fibroid Removal Surgery Side Effects
Uterine fibroid removal surgery presents a number of side effects and risk, as do all surgical procedures. A uterine fibroid removal surgery that has been surging in popularity lately is called laparoscopic uterine fibroid morcellation. Billed as a cheap, safe and easy way to remove uterine fibroids, many patients have no idea about the hidden dangers of this procedure.
Fibroid morcellation is a routine, minimally invasive surgery that offers an alternative to more complicated fibroid surgeries like hysterectomies. The procedure starts with a keyhole incision into the abdomen, followed by the insertion of a "morcellator" into the uterine cavity. The morcellator is a rotary blade device that shreds the fibroid tissue into fine pieces – morcellate means "to mince." The cuts it makes into the uterine wall weakens the tissue and can complicate pregnancy, but that is hardly the only side effect of this fibroid surgery.
Uterine Fibroid Surgery Side Effects: Increased Cancer Risk
An undiagnosed uterine cancer may look like a fibroid, or there may be cancerous cells around the fibroid that gets shredded by the morcellator. According to studies by the Food and Drug Administration (FDA), about 1 in 350 women who undergo fibroid morcellation will develop cancer such as uterine leiomyosarcoma (ULMS). This happens when the morcellator shreds and spreads preexisting cancer cells around, allowing them to migrate and metastasize. This supposedly "safe" fibroid removal surgery poses a serious cancer risk.
Avoid Fibroid Surgery Side Effects: Diet, Weight Loss and Hormone Therapy
Although most women will develop fibroids within their lifetimes, there are ways to avoid the side effects and risks of fibroid removal surgery. Diet is an extremely important factor in the growth of uterine fibroids. Xenoestrogens are present in many processed foods and products and contribute significantly to uterine fibroids. Xenoestrogens are "foreign" estrogens that disrupt the body's natural estrogens, creating the hormonal imbalance that leads to uterine fibroids. Interestingly, xenoestrogens are most commonly found in cosmetics, from sunscreens, toothpastes and soaps to hairsprays and shampoos. Xenoestrogens are found in most lipsticks, as well. Eschewing processed foods and cosmetics that contain xenoestrogens and other endocrine disruptors may over time help shrink fibroids. Losing excess weight also helps to restore hormonal balance and thus fight fibroids. If diet and exercise have no effect, hormone therapy may be considered, although it is usually an expensive and ongoing treatment.
Side Effect Victims
Women who developed Uterine Cancer, Stomach Cancer or Leiomyosarcoma (LMS) after undergoing Fibroid Removal or a Hysterectomy may be eligible for compensation. Don't let your valuable legal rights expire – request a free case review by visiting:
Click here to receive your free case evaluation.

CitizensReport.org is a watchdog alerting American consumers about health and safety hazards.

Latest posts by CitizensReport (see all)