The Occupational Safety and Health Administration (OSHA), a component of the U.S. Department of Labor, published a guide to help nursing home staff learn how to properly move elderly residents.
OSHA's guidelines are based on ergonomics, an applied science that is "concerned with designing and arranging things people use so that the people and things interact most efficiently and safely." The suggestions come as a result of extensively reviewed research literature and existing practices.
Additionally, the organization heard comments from trade and professional associations, labor organizations, the health care community, individual firms and others with an interest in learning how to move residents in nursing homes.
OSHA transferred the information into a number of helpful diagrams to target visual learners. Each diagram provides evaluation criteria that allows the caretaker to create a personalized plan to transfer patients to and from beds, chairs, toilets, cars, stretchers, trolleys and other equipment.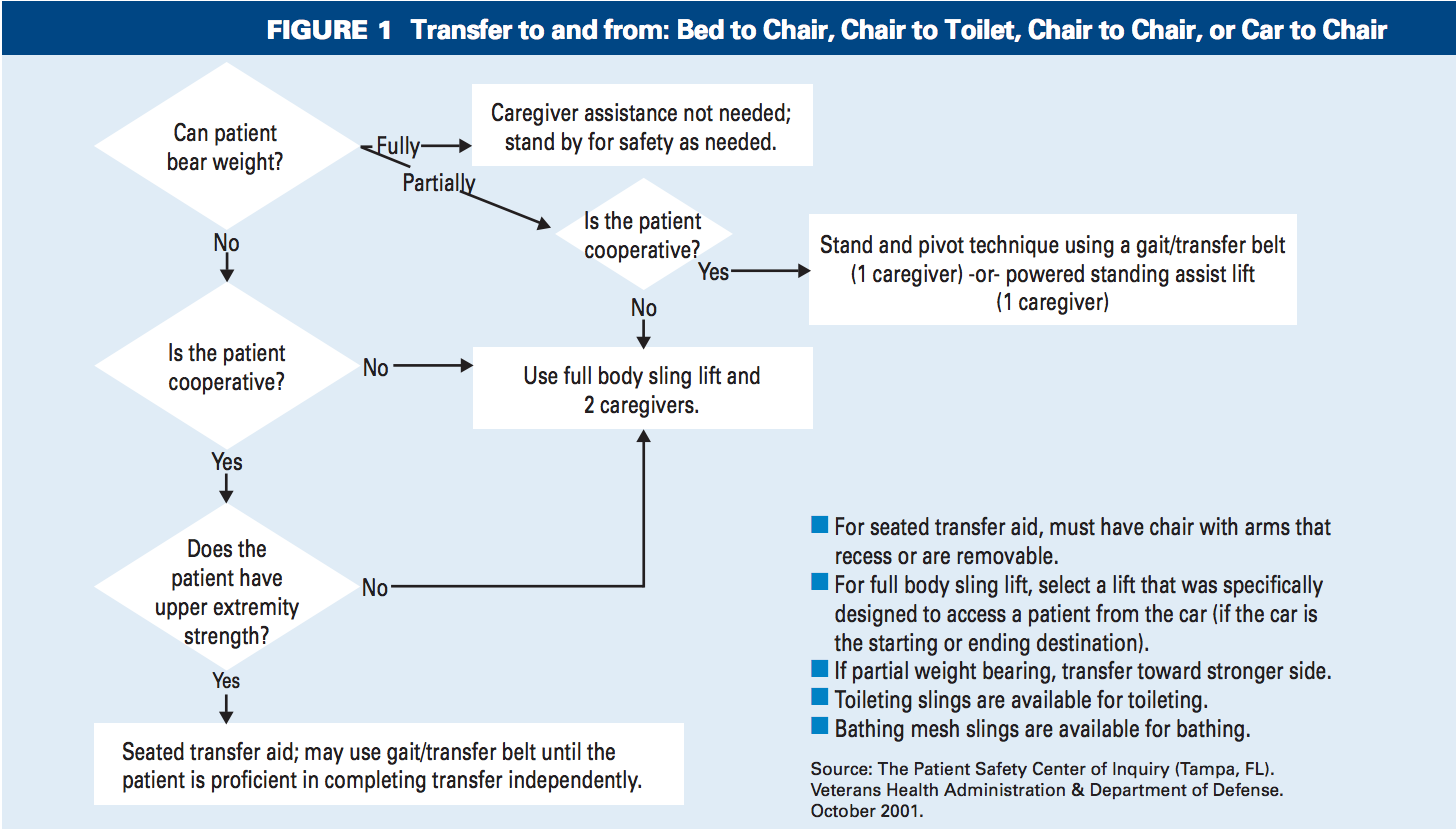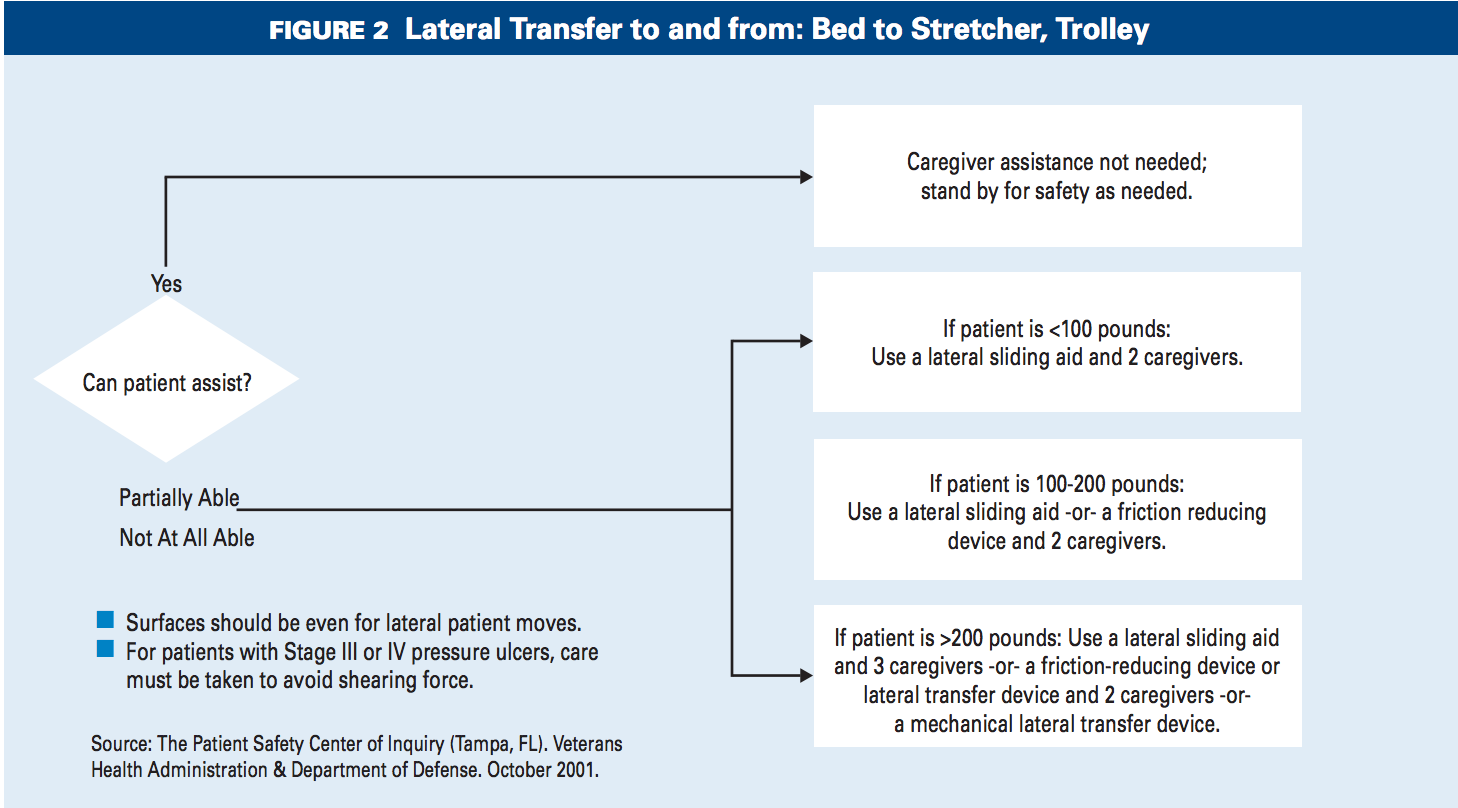 OSHA recommends that staff members evaluate each resident's abilities to assist, bear weight and cooperate with the movement.  Injured patients should be given special consideration.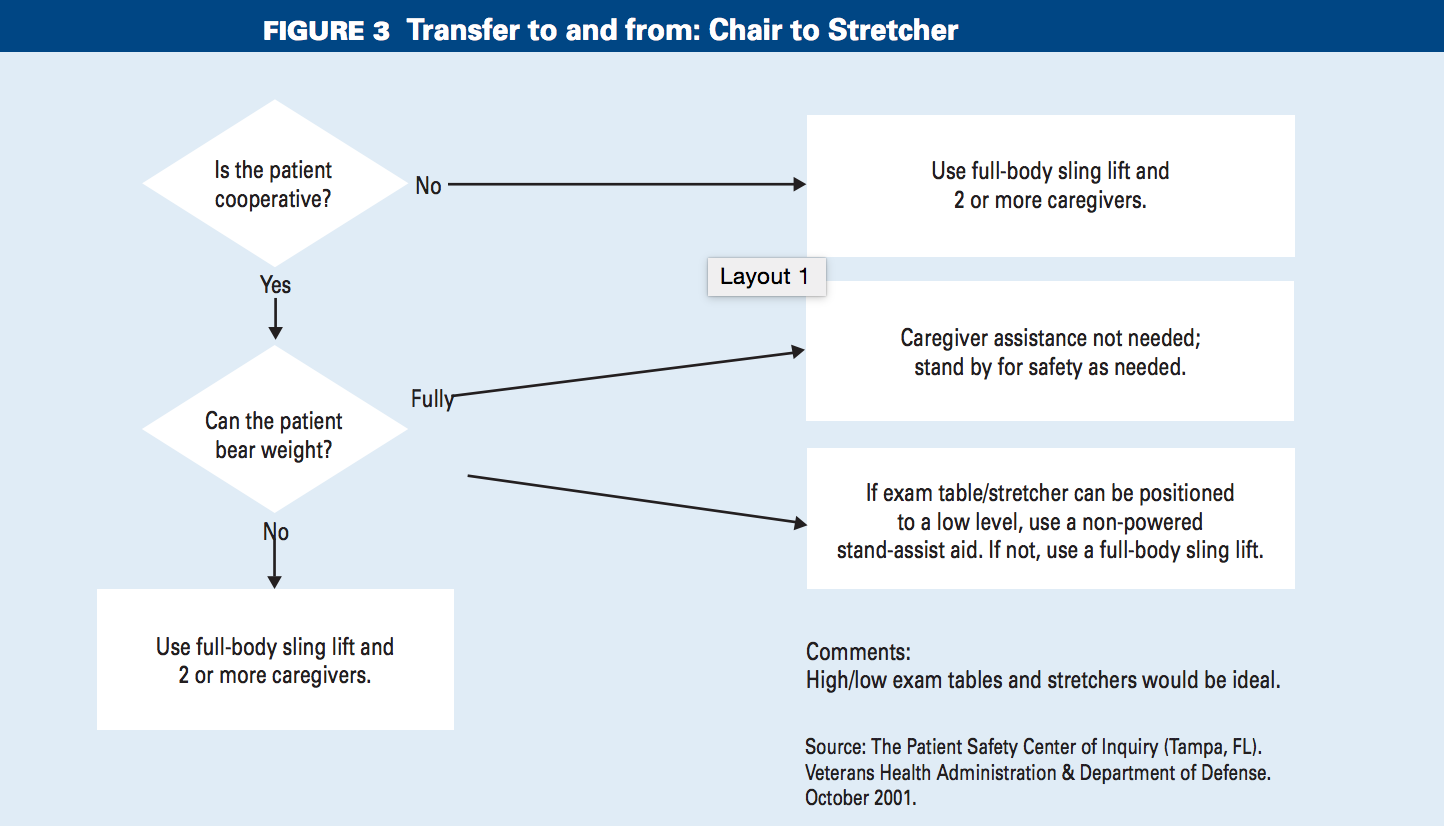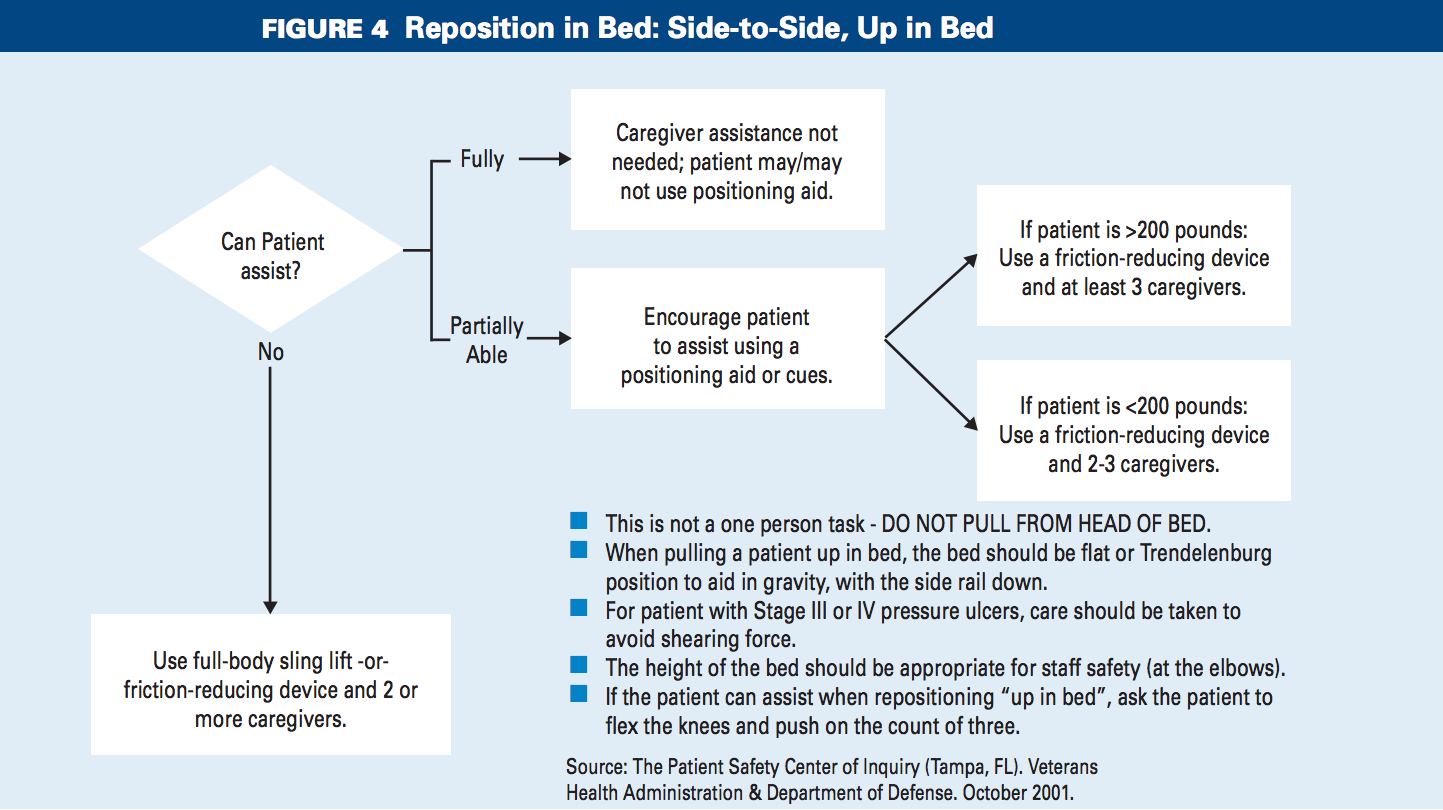 Caregivers should be prepared to utilize different instruments to help lift and reposition patients, including friction-reducing devices, full-body slings and standing assisters. In most cases, more than one staff member should be participating in the motion.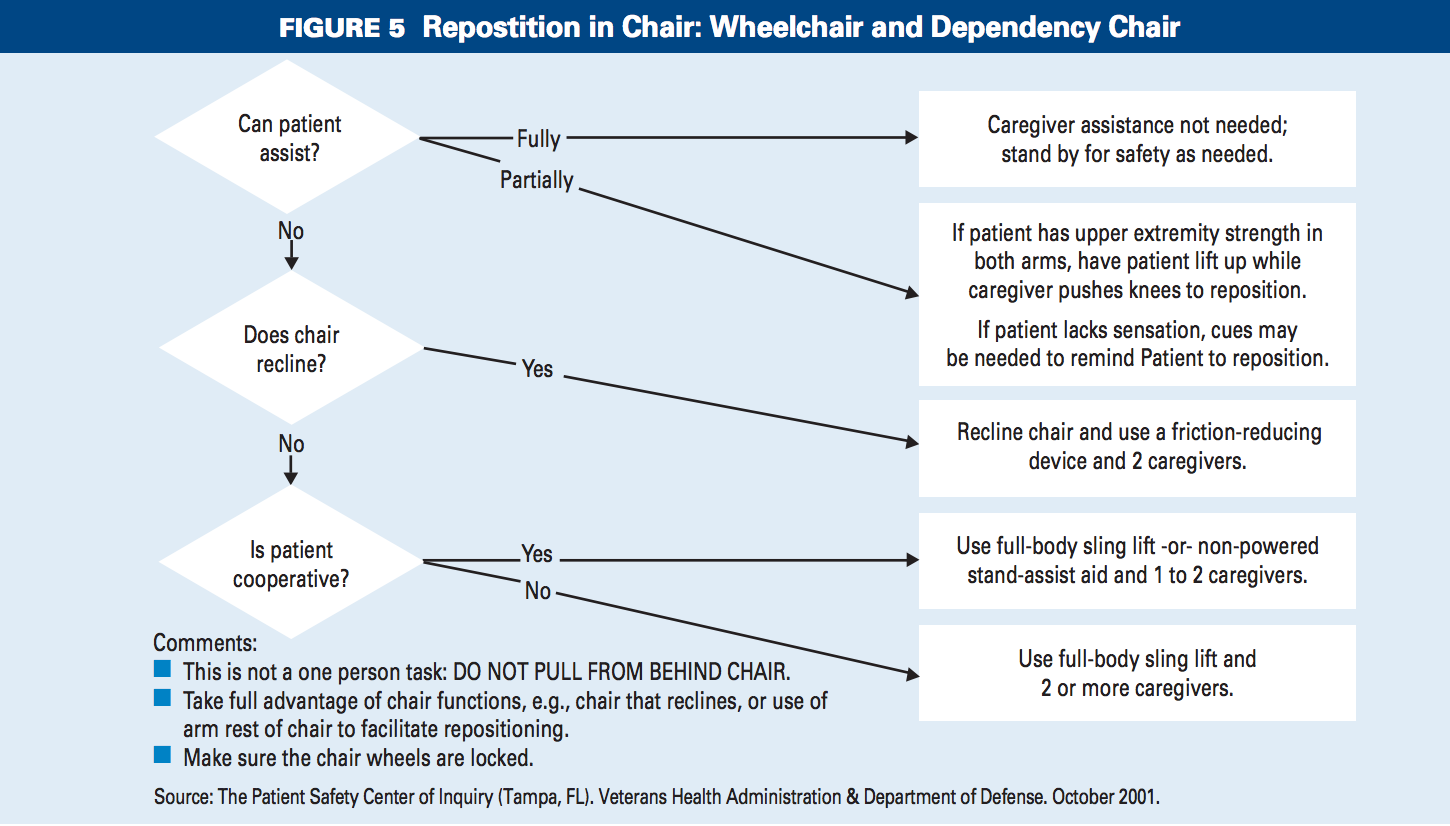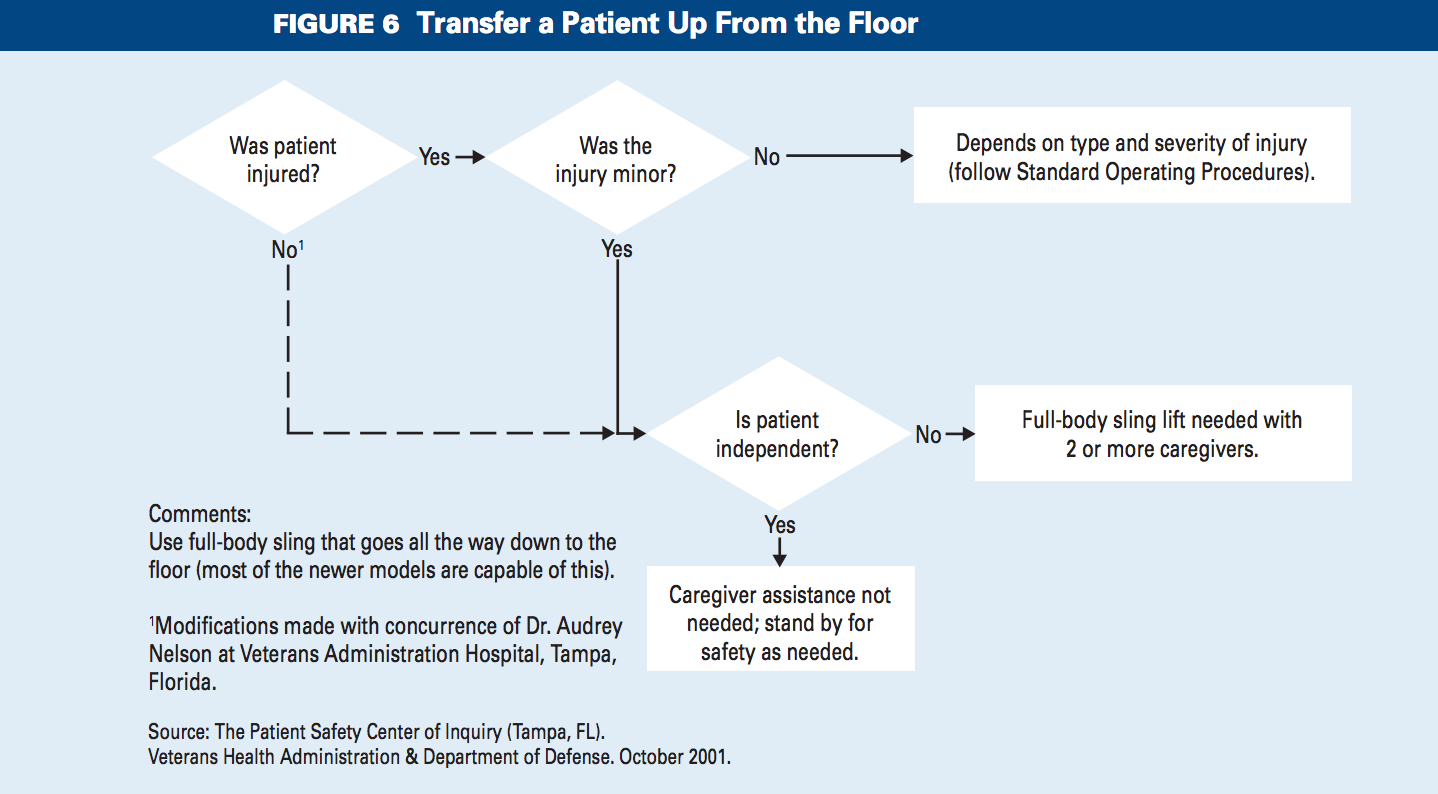 Although the full guidelines can be found on the OSHA website, nursing homes might be unaware of how to properly lift and reposition patients. Without knowledge of quality care practices, it's possible that shear, pressure or friction can cause the development musculoskeletal disorders and bedsore ulcers.
Individuals who developed bedsores or other injuries while living in a residential care facility might be entitled to compensation. Request a free, no-obligation case evaluation today.

CitizensReport.org is a watchdog alerting American consumers about health and safety hazards.

Latest posts by CitizensReport (see all)